---
Multimedia Downloads
Lowbandwidth Streaming Movie (Real Player)
Higher bandwidth Streaming Movie
Background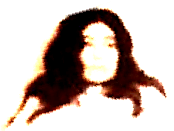 Chaotic Systems is an experimental music and multimedia project. The band originated when the members encountered some unreleased music that appears to be a recording session with John Lennon, Paul McCartney, George Harrison and a drummer. The songs were recorded and given as a gift to Carl Gardner, and includes versions of 3 Cool Cats, Youngblood, and other gems.

Interested in the effect of a 50's singer on modern music, the band, Chaotic Systems, formed to try an acoustic experiment in Chaos Theory.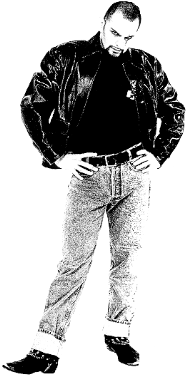 The experiment has grown... and, new members are joining the band... and, interest in the project has blossomed... and, now we are asking all beings if they would like to participate in a more direct manner.
Just Say No to Yoko?
One day while he was watching some RomBox.Com email flying by concerning contacting The Beatles, Rocko T. Bello spoke up and said,
Count me in. Paul, George, Ringo - YES... but, "just say no to Yoko".
The rest of the band immediately responded by asking Rocko to contact Yoko Ono.
This Is Where YOU Come In
How can we get Rocko in touch with Yoko? Please give us any information you can - email address, phone number, address, webpage, or whatever. Then, stay tuned to The Rock N' Roll Romper Room for continuing updates.